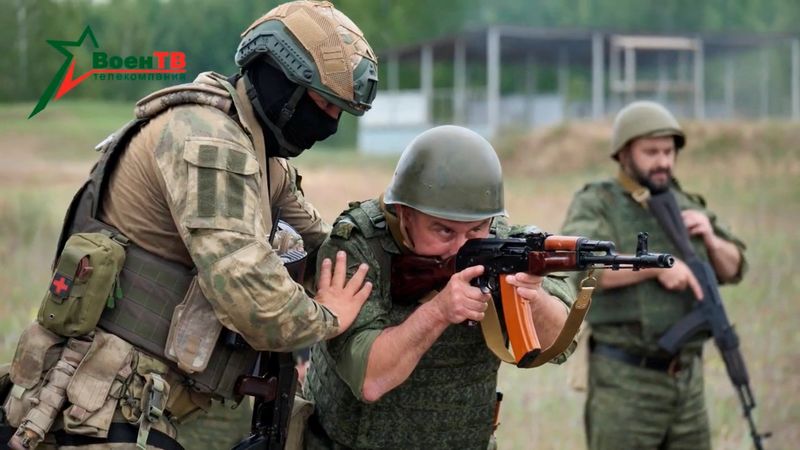 © Reuters. FILE PHOTO: A fighter from Russian Wagner mercenary group conducts training for Belarusian soldiers on a range near the town of Osipovichi, Belarus July 14, 2023 in this still image taken from handout video. Voen Tv/Belarusian Defence Ministry/Handout vi
By Guy Faulconbridge and Felix Light
MOSCOW (Reuters) -Mercenaries from Russia's Wagner Group will help train Belarusian special forces during exercises at a military range near the border with NATO-member Poland, the Belarusian defence ministry said on Thursday.
Wagner chief Yevgeny Prigozhin was shown in a video on Wednesday welcoming his fighters to Belarus, telling them they would take no further part in the Ukraine war for now but ordering them to gather their strength for Africa while they trained the Belarusian army.
"The armed forces of Belarus continue joint training with the fighters of the Wagner PMC (Private Military Company)," the Belarusian defence ministry said.
"During the week, special operations forces units together with representatives of the Company will work out combat training tasks at the Brest military range."
Poland said earlier this month it would send 500 police to shore up security at its border with Belarus to cope with rising numbers of migrants crossing as well as any potential threats after Wagner mercenaries relocated to Belarus.
Wagner's failed June 23-24 mutiny has been interpreted by the West as a challenge to President Vladimir Putin's rule that illustrates the weakness of the 70-year-old Kremlin chief and the strain of the Ukraine war on the Russian state.
The Kremlin rejects that interpretation and says the Russian people have rallied around Putin and the military.
MERCENARY PLANS
A deal was struck on June 24 under which the mercenaries would move to Belarus in return for charges against them being dropped. Putin said the fighters could either leave for Belarus, come under the command of the defence ministry or go back to their families.
Wagner has lost 22,000 of its men in the Ukraine war while 40,000 have been wounded and up to 10,000 fighters will end up in Belarus, according to a post by a senior commander which was republished by Wagner's Telegram channel.
Reuters could not confirm what looks like the most detailed breakdown of Wagner numbers for several months. But if accurate they give an insight into the extent of the losses both sides are suffering in the Ukraine war – and of the continued strength of one of the world's most battle-hardened mercenary forces.
The senior commander known by his nom de guerre "Marx", Wagner's chief of staff, said in the post that a total of 78,000 Wagner men had participated in what he cast as "the Ukrainian business trip", 49,000 of them prisoners.
Wagner helped Russia annex Crimea in 2014, fought Islamic State militants in Syria, operated in the Central African Republic and Mali and took the Ukrainian city of Bakhmut for Russia earlier this year with considerable losses on both sides.
"Up to 10 thousand fighters have gone or will go to Belarus," he said. "About 15 thousand have gone on holiday."
The post contradicted remarks by a Russian lawmaker who said that as many as 33,000 Wagner fighters had signed contracts with the defence ministry.
"If all the dead and those who went on holiday signed up then I suppose it is possible," Marx said.