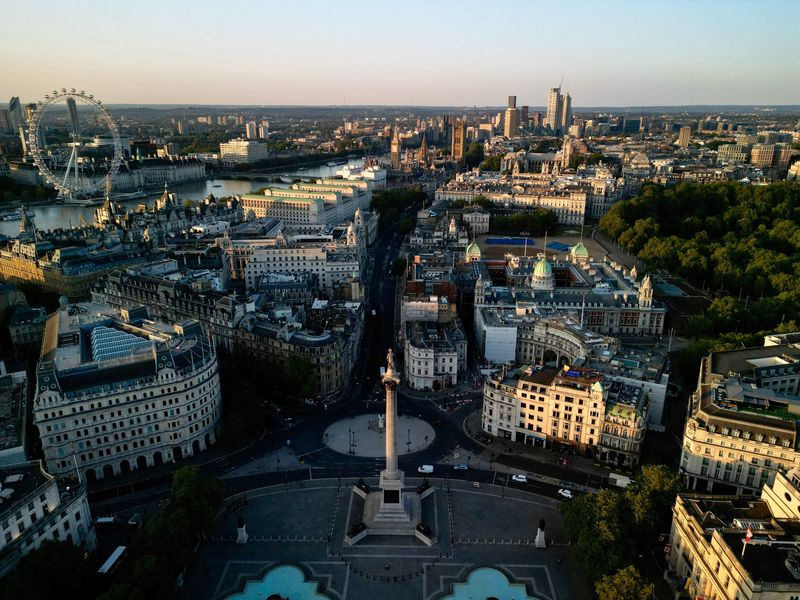 © Reuters. A drone view of London's skyline after daybreak, in London, Britain July 7, 2023. REUTERS/Yann Tessier/File Photo
LONDON (Reuters) – A proposed 2.7 billion pound ($3.46 billion) mass lawsuit against major banks including JPMorgan (NYSE:) and Citigroup (NYSE:) over alleged foreign exchange rigging was revived by a London court on Tuesday.
The case was originally by brought Phillip Evans, a former inquiry chair at the Competition Markets Authority, on behalf of thousands of asset managers, pension funds and financial institutions.
Evans brought the case – which was also against UBS, Barclays (LON:) and NatWest – on an opt-out basis, meaning potential claimants will be included in the claim unless they choose to opt out.
The Competition Appeal Tribunal (CAT) last year ruled the claims could only be brought on an opt-in basis, meaning claimants have to expressly join the case, even though the CAT found that rendered them unviable.
But the Court of Appeal overturned that decision on Tuesday, allowing the case to proceed at the CAT.