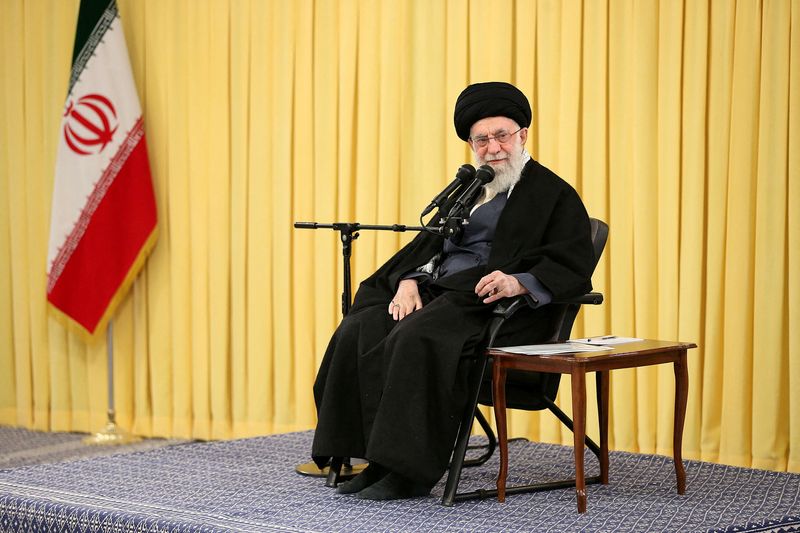 © Reuters. FILE PHOTO: Iran's Supreme Leader Ayatollah Ali Khamenei speaks during a meeting with a group of girls who reached the age of puberty in Tehran, Iran February 3, 2023. Office of the Iranian Supreme Leader/WANA (West Asia News Agency)/Handout via REUTERS
DUBAI (Reuters) – Iran's Supreme leader Ayatollah Ali Khamenei pardoned "tens of thousands" of prisoners, including many arrested in recent anti-government protests over security-related charges, state media reported on Sunday. 
"Prisoners not facing charges of spying for foreign agencies, having direct contact with foreign agents, committing intentional murder and injury, committing destruction and arson of state property, or not having a private plaintiff in their case will be pardoned," state media said.
The pardons were announced in honour of the anniversary of the 1979 Islamic revolution.
According to the HRANA activist news agency, about 20,000 people have been arrested over anti-government protests sparked by the death in police custody of Mahsa Amini, a young Kurdish Iranian woman, in September.