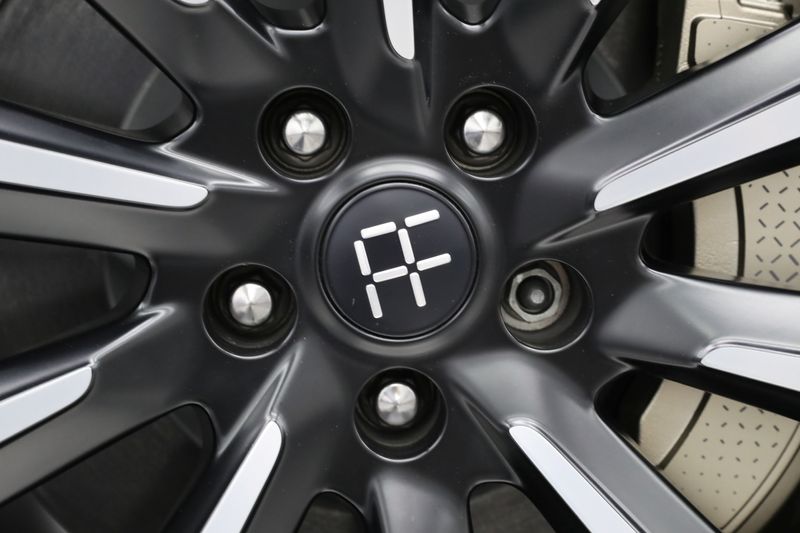 © Reuters. FILE PHOTO: Faraday Future's luxury electric car FF91 is seen at the company's headquarters in Gardena, California, U.S. November 21, 2019. REUTERS/Lucy Nicholson/File Photo
(Reuters) -Faraday Future Intelligent Electric on Thursday named company insider Matthias Aydt its new global CEO, effective Sept. 29, as the troubled EV maker focuses on boosting production and generating revenue.
Aydt, who has been with Faraday Future for over seven years, will replace Xuefeng Chen, who took the top job at the company in November last year. Chen will resume his prior duties as CEO of Faraday Future's China business and also take on a new role as the company's EVP of Global Industrialization.
Aydt has over 40 years of experience at luxury original equipment manufacturers (OEM) across manufacturing, technology and operations and has received over 15 registered patents during his career, Faraday Future said.
The Los Angeles-based firm has been grappling with a cash crunch and was roiled by a governance dispute with one of its largest shareholders. Recently, it faced delivery delays with its FF 91 2.0 Futurist Alliance vehicle.
Earlier this month, the company said it had observed a series of "suspicious activities", which suggested a "coordinated effort" to undermine its valuation. It said it would take legal action if it found any illegal short-selling and other market manipulation or misinformation.
Faraday Future's interim CFO had resigned in July. The company said it had uncovered some errors and would restate its financial reports for 2022 and the quarter ended March 2023.